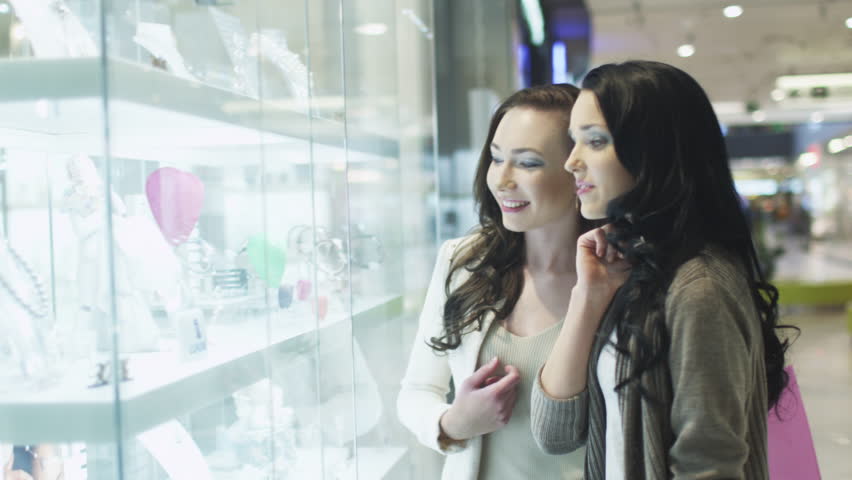 This holiday shopping season, you will no doubt encounter window shoppers, and those entering your store to "just look," and not buy anything. Over the course of few months, we surveyed 15 of the top selling jewelry stores scattered all over the country for their expert advice on how to turn 'Just Lookers' Into Buyers.
Properly Assess Needs
Properly assess the needs of the customer as soon as they walk into the store. Asking simple questions like "are you looking for something for a particular occasion?" can help narrow down items for you to show in a quick and more efficient manner. Shoppers who are "just looking," are often not sure just what it is that they are looking for specifically. If you are able to use your expertise to help with choices, it is the perfect opportunity to build trust with a potential customer.
Make Eye Contact
Making eye contact with a prospective customer will not only put them at ease but is a form of background acknowledgment. Once you are tuned in to assess the needs of the customer, they will become more susceptible to discovering all the creations you have to offer.
Be Patient-Not Pushy
Retail is all about patience because, at the end of the day, the customer is always right and they certainly need to feel comfortable before they spend one dollar. Patience in this industry is especially key because price points are high, meaning people will undoubtedly need the time to think through a purchase before they make it. Shop owners surveyed overwhelmingly stated pushy sales tactics often leads to a sour taste in one's mouth. In other words, it is better to stay calm and carry on.