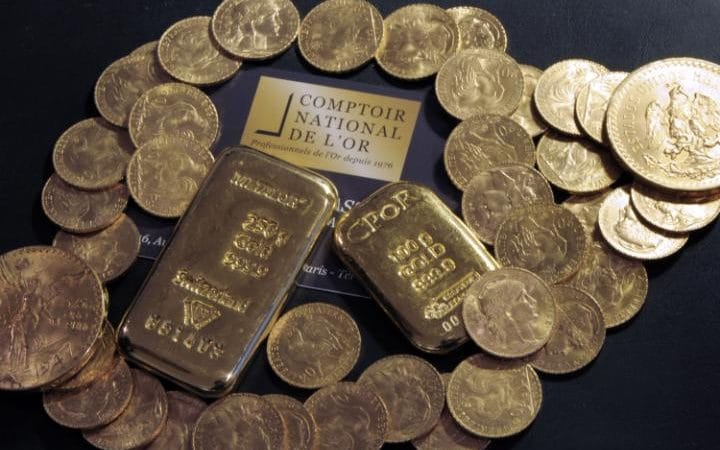 In Normandy, France, a man has discovered a near treasure trove of gold from a house he inherited that is worth a reported $3.7 million dollars. The man, who wished to be unidentified, discovered gold in the form of coins, bars, and ingots, on a routine inspection of the property to check for damages. The property is located in the town of  Evreux.
The entire collection was sold at an auction in Evreux. Certificates of authenticity validated the purity of the gold, which is said to date back to the 1950s and 1960s.  Nicolas Fierfort of the Evreux auction house that sold the gold told the British newspaper The Telegraph:
"There were 5,000 gold pieces, two 12-kilo gold bars, and 37 ingots, each weighing one kilo. It was extremely well hidden—under furniture, under piles of linen, in the bathroom. Basically, it was stashed everywhere!"
Unfortunately for the inheritor, he will have to pay a 45% sales tax, in addition to 3 years of back taxes according to the Evreux register.